2020 Line-up is under construction.
Here is what we had onstage in 2019 and we look forward to more amazing music brought to us by Mighty Cypress Talent.
2019 Line-up
Friday
8:30 Aslynn Johnson
8:45 Duck Lightning
9:00 pm Tim and Phil Veldhuis
Tim Veldhuis has played the fiddle since he was 3 years old. He loves to plays a fast, driving fiddle to get everyone's toe tapping. He also loves to play a slow sad tune to bring a tear to your eye. He will be backed up by his father Phil Veldhuis on the double bass. Phil grew up next door in Holland, MB and has fond memories of hockey and ball games in Cypress River. Whenever Tim and Phil play together they always collect a few fellow musicians to create a high energy Jam. They have something special planned for Prairie Wind Fest!  
Saturday
12:00 pm Carlos Carumba Band
Carlos Carumba is the Latin stage persona of master groove musician, multi-instrumentalist, songwriter and producer Paul Edward Plouffe. Forged in the hot fires of the ancient mariachis, Carlos Carumba are the world's only practitioners of LatMo Music (a combination of Motown songs and Latin rhythms), guaranteed to lift your spirits and light your fire.
Tweener: Drummonds
1:30
The Fu Fu Chi Chi Choir
Hailing from Winnipeg, The Fu Fu Chi Chi Choir is a group of badass women creating theatrical, resonant folk music that always tells the truth. You may have seen them at the Winnipeg Comedy Festival, The Winnipeg Fringe, The Harvest Moon Festival, The Moose n Fiddle Festival, and Forty Winks. Recently they performed with improv troupe Outside Joke and were involved with the Noise Complaint fundraiser, a response to the election of this jerk in the states.
Tweener: McGills
3:00 Amadians
Alt-soul-pop outfit Amadians remind us that no matter how wild or wicked things get out in the world, on the dance floor, we're all just humans. What really gives Amadians their particular shine is the stark contrast that exists between that distinct feel-good vibe, and the often-weighty subject matter of their lyrics. Amadians make music that makes you want to move.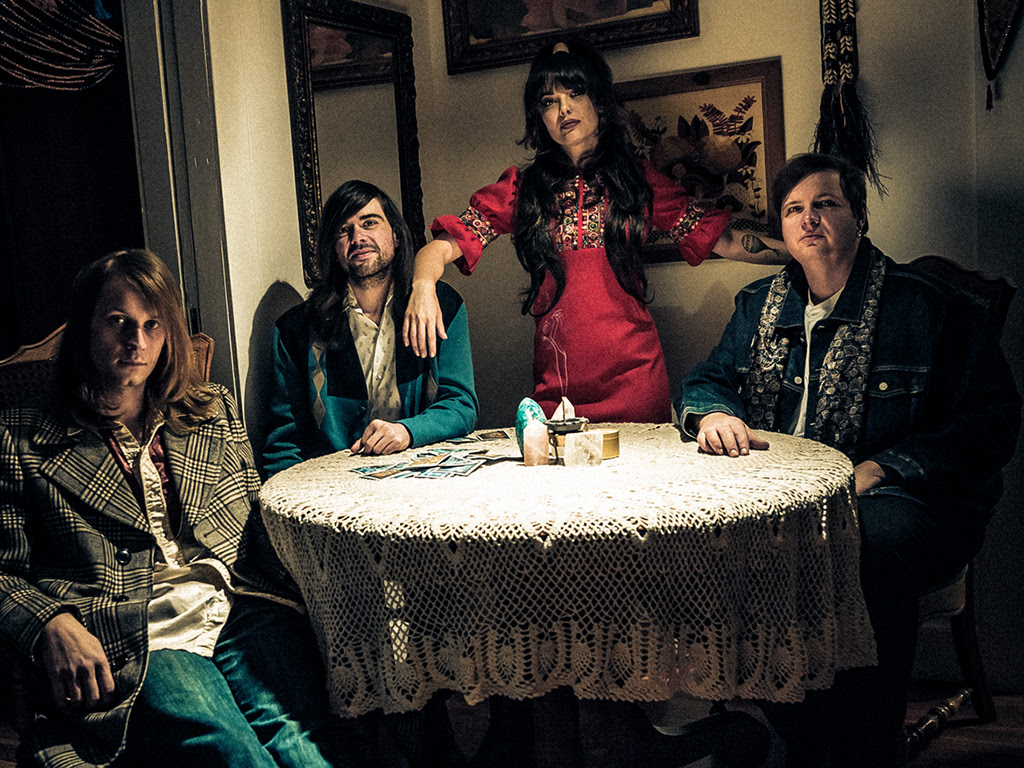 Tweener: Anna Griffin and Dylan Ediger
4:30
Ami Cheon
What happens when a powerhouse vocalist assembles a band full of soulful music makers? Well, people can't help but drop what they're doing so they can sing, sway, and for a moment—lose themselves in a song. Dynamic, fierce, and unapologetic: this is Ami Cheon.
Tweener: Nick Wytinck and Spencer Myers
6:00 Joe Curtis Band
Joe Curtis Band is a band made up of musicians that are regular fixtures in the Winnipeg music scene featuring Singer/songwriter and guitarist Joe Curtis. Currently he's writing material that the band is shaking out at gigs, and working on his debut release. What's it sound like? Well, it owes as much to Americana and roots music as it does to ambient and textural music. It grooves, it rocks, it sings, it floats, and it sticks in your head.
Tweener: Rainy Day Apparel
7:15 Those Folks
Prairie Wind is thrilled for the return of local favs Those Folks. This outfit is comprised of local favourites Ida Henderson & Andy Chamberlin, who have quickly found themselves playing many of Manitoba's best festival stages alongside top touring artists in Canada. Johnny & June Cash meets Gillian Welch & David Rawlings when Ida & Andy share the stage, this guitar picking harmony duo have emerged as a defining element of the Prairie Wind Music Festival experience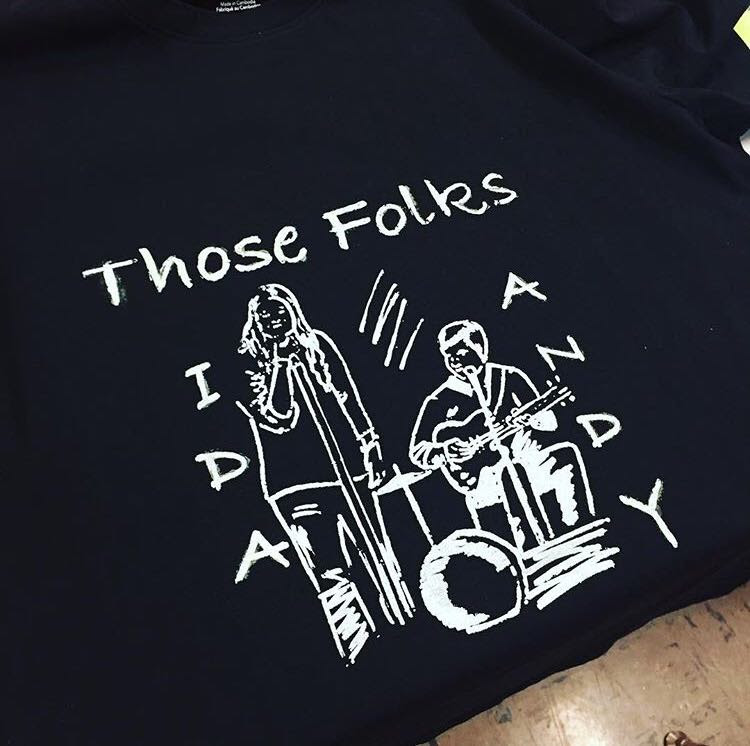 Tweener: Kenzie Jane
8:30 Sweet Alibi
Sweet Alibi have captivated audiences since 2009 with their charming and personal performances. Tom Power of CBC Radio 2 describes Sweet Alibi as "if Mumford and Sons and the Supremes had a love child," a fitting characterization for a group that blends soulful and powerful vocal harmonies with the sincerity of folk and the foot stomping energy of roots.
9:45 Roman Clarke
It's all about the music, and for Roman Clarke, it always will be: especially the art of song craft, which is both his passion and obsession. Blurring the lines between pop and r'n'b he uses his unique voice and style to tell honest stories juxtaposed over tracks that snap your head back with thick beats and uplifting synth arrangements. He's equally comfortable behind the kit, at the piano, in front of a microphone, or in the producer's chair. With the exception of a few choice string parts, Roman wrote every lyric, played every instrument, and sang every vocal on his new self-produced full-length album, "SCORCHER". His command of the creative process was fundamental in making this record and he was at the helm for every step. His live performances bring that creative energy, paired with powerful vocals and natural charm.
11:00 Sebastian Gaskin
Sebastian Gaskin is an R&B singer/songwriter and guitarist known for his heart-melting voice and versatile live performances, taking his show from open mics to clubs to festival stages. He released his first single titled "6AM" at the beginning of 2018, which ended up reaching the number 1 spot on the National Indigenous Countdown, and was also the recipient of the 2018 Indigenous Music Award for Most Outstanding Manitoban. He creates music for your late nights and early mornings, creating reverb-soaked soundscapes combined with heart-thumping bass and melancholic melodies. His talents have taken him across Europe and onto the stages of multiple festivals within Canada.
12:15 am Moon Tan
Moon Tan never fails to turn heads with their dynamic live performances. Their unique stage attire immediately captivates the audience while the theatrical performance, driving rhythms, infectious melodies, and technical expertise leave you on the edge of your seat and wanting more. Captivating both musicians and music lovers alike, they are known for providing their fans with an unforgettable show. Drawing on a wide range of musical influences, Moon Tan's ability to blend genre, technique and style transformed them into a well-oiled, complex, music-making machine, and they are determined to spread their intergalactic space freak rock n' roll across the globe.
1:30 am Boogey The Beat
Boogey The Beat is an Anishinaabe DJ and Producer who blends traditional Indigenous songs with modern electronic beats. His DJing skills have landed him on stages for the Indspire Awards, Canada Day 150 Main Stage in Ottawa, National Aboriginal Day LIVE presented by APTN, and multiple festivals across Turtle Island. His first single, HOKA, reached number 1 on the Indigenous Music Countdown and landed him licensing opportunities providing music for CBC, APTN, and Vice Media. His latest single, "Smoke Signals", also reached number 1 on the Indigenous Music Countdown. A collaboration with Winnipeg-based funk band Burnt Project-1 on the release titled 'The Blacklist' earned them a nomination for Aboriginal Recording of the Year at the 2013 Juno Music Awards.
Sunday
10 am Reverend Rambler
The Reverend Rambler might not be an ordained man of God, but his passionate rhythm and blues inspired tunes will have you feeling the spirit something fierce. The music itself draws from the entire gamut of Americana music ranging from the gospel blues of Blind Willie Johnson to the hillbilly fingerstyle of Merle Travis, all injected with the high octane energy of punk rock. The Reverend preaches tales of hope, shame, degradation and salvation with an undeniable fervor.  Watching The Reverend, AKA Matt Colpitts, in action is a singular experience. As a solo performer, he is able to create a sound that is often mistaken for a full band by simultaneously wailing on vocals, performing intricate finger picking on guitar and holding down the rhythm by playing percussion with his feet. Add in the musical talents of his band, and background vocals by sister Karli Colpitts, and you have a true force to be reckoned with. Anyone who's seen the live show can testify to that.